Leadership
About Us » Divisional GM/CEO » Gary Dobson
Gary Dobson
General Manager - East West Transport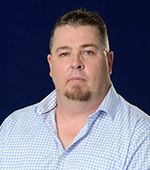 Gary has over 16 years of logistics and fuel experience as a hands-on Operations Manager, including experience across a variety of challenging environments, Australia, Papua New Guinea and Afghanistan, working with a variety of company structures, Shell Australia, BP Australia, Steamships and Supreme fuels FZE.
Gary Began his career with the logistics and fuel industry with Shell Australia based in Melbourne as a Bulk Fuel scheduler. After working across a multiple of roles with the scheduling team, Gary transited into a Terminal role to further his operational understanding of Terminal Operations. After accepting a new challenge, Gary moved into a role with Supreme Fuels in Afghanistan as Area Distribution Manager, successfully managing the movements of 3 billion liters per annum in and around Afghanistan in support of the Nato Operations.
During Gary's variety of roles, he has continued his study in logistics and supply chain management, completing several diplomas and certificate IV's in support of his growing experience.
Steamships Trading Company Limited
@345 Building, Levels 1-2, Stanley Esplanade, Section 20, Allotments 3,4 and 5, Port Moresby, National Capital District, Papua New Guinea
P.O. Box 1
Port Moresby
National Capital District
Papua New Guinea
Tel

(675) 3137400 or 79987000